The Night Rollerskiers / Nightervals
Night rollerskiing: six of us doing intervals. Always more fun with more people, especially when you're only doing a short section of trail - no one gets dropped. Headlamps helped while we did our night intervals up a gentle hill. The Strava record (click for details):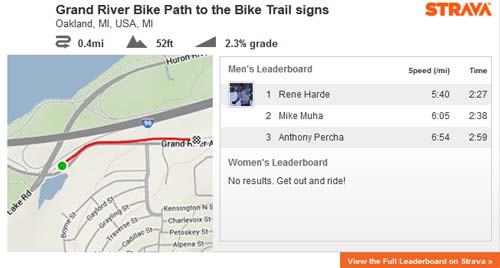 And the skiers: Rex, Rene, Tony, Tim, Greg.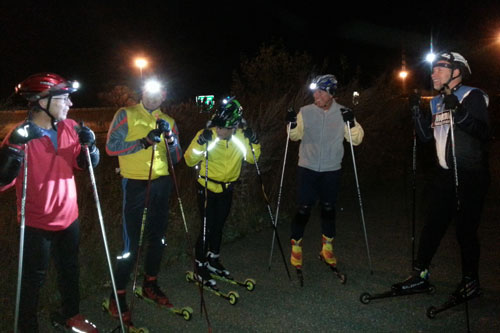 Evening
Rollerski-Skate
Uphill intervals
1:12
Five fixed distance uphill intervals, each a different technique: V1 left, V1 right, Alt V2 left, Alt V2 right, V2. Times: 2:54, 3:03, 3;09, 2:58, 2:55 I wasn't going to do a fifth, but Rene said he was, so I HAD to do as many as he did! Good fun in the dark - six of us skied tonight: Greg, Rene, Tony, Rex, Tim and me..
:23

:32

:08

:09



Zone 1
Zone 2
Zone 3
Zone 4
Zone 5
Training Load = 147