There are 6168 Items in 514 pages; you are on page number 1
Mon, Sep 1, 2014 - By Ben Wizner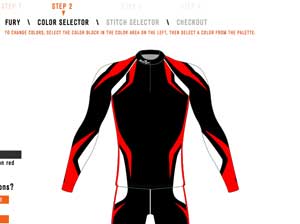 It's time to say goodbye to order minimums for custom ski racing suits. Borah Teamwear is now offering their newest design platform, Individual-Custom, in hopes to provide high-quality custom ski suits to everyone.
Mon, Aug 25, 2014 - By NMU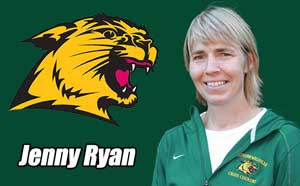 Jenny Ryan, who with Sten Feldheim has taught many Michigan Cup skiers techique, has been promoted to head coach for the combined cross country and track and field program at Northern Michigan University
Sun, Aug 24, 2014 - By Mike Muha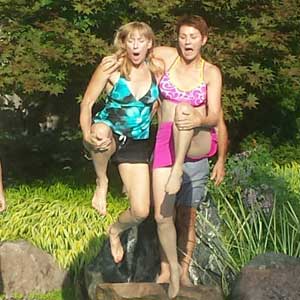 We aren't sure about other Michigan Cup teams, but Team NordicSkiRacer takes training very seriously. This past Sunday, the team spent nearly eight hours training in preparation for the upcomng cross country ski racing season.
Blink 2014
Sun, Aug 3, 2014 - By Mike Muha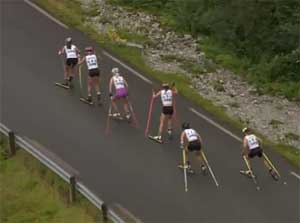 Liz Stephen (USA) won the Blink 2014 7 km uphill freestyle rollerski race for women. Although racers had to provide their own helmets, Swenor provided rollerskis to all racers.
Sun, Jul 27, 2014 - By Erin Lipp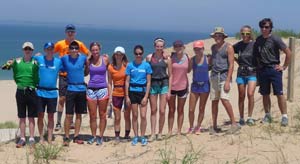 As neighboring campers at the DH Day Group Campground huddled in tents to stay dry, a group of high school Nordic skiers grab their ski poles and jog over to the Sleeping Bear Dune Climb for a training session that will leave their legs burning.
Mon, Jun 30, 2014 - By Mike Muha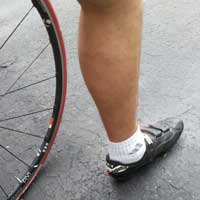 Recent - and very unexpected - cramping of my calves while bicycling lead me to search for remedies. What I found was very unexpected.
Mon, Jun 23, 2014 - By Lisa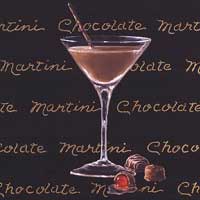 Come mountain bike with us on the Island Lake Rec Area Mountain bike trails. A fun ride, not a race (although there will be those who want to go fast...). Head out to dinner after!
Sat, Jun 21, 2014 - By Mike Muha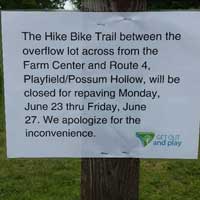 The Hike Bike Trail between the overflow lot across from the Farm Center and Route 4, Playfield/Possum Hollow, will be closed for repaving June 23 through June 27.
Tue, Jun 3, 2014 - By USSA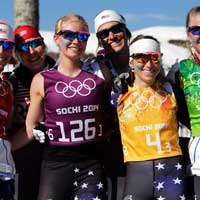 World Cup sprint champion Kikkan Randall (Anchorage) headlines a powerhouse team of women nominated to the 2015 U.S. Cross Country Ski Team.
Mon, May 19, 2014 - By Mario Kennedy
It remains hard to believe and difficult to accept that the passing of our wonderful friend Dave occurred just a few weeks ago. As a follow up to the original notice, we have finalized the plans for Dave's memorial and celebration of life on June 1st.
Sat, May 10, 2014 - By Peter Graves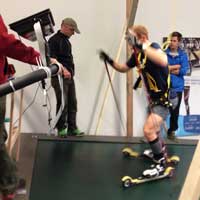 CXC now offers the opportunity for skiers of all ages to ski indoors on a 10x12 roller skiing treadmill which offers testing amenities like a VO2 max and lactate analyzer, and innovative Dartfish software imaging technology plus power poles.
Fri, May 9, 2014 - By Chris Magerl
TUNA wishes to retain a head coach who will have primary responsibility for the day to day planning, administration, and coaching of the TUNA Comp and Jr Comp programs, subject to the oversight of the Junior Program Coordinator.
Strength, Balance, & Core training for the Nordic Skier


Help support the NordicSkiRacer web site!

NordicSkiRacer
says, "Join the AXCS today! Promote XC skiing & get great benefits for yourself."


Recommended