There are 6188 Items in 516 pages; you are on page number 1
Thu, Dec 24, 2015 - By Mike Muha
Rollerski are touted as the most specific training available next to being on snow. But are your rollerskis actually hurting your technique?
Fri, Oct 16, 2015 - By Moira Dow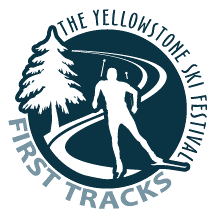 Prepaid trail passes are now available for the Yellowstone Ski Festival. Passes are valid from November 1-30. Passes can be purchased through the mail or online.
Wed, Jun 24, 2015 - By Mike Muha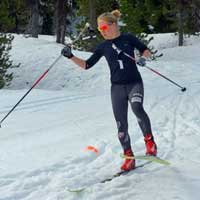 Hammer all you want. You'll get faster and stronger. But if you spend some time practicing your downhill technique, you may get faster sooner.
Thu, Oct 30, 2014 - By Curt Peterson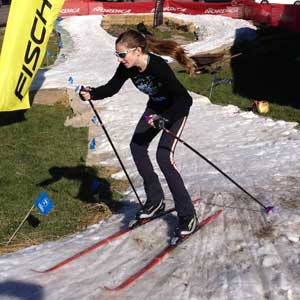 Skiers enjoyed a 62 deg sunny day to race. Overall winners were Steve Smigiel Jr. and Heidi Schwab. Particularly noteworthy was the performance of Ryan Durand, age 12 who finished 3rd overall besting the times of many seasoned Michigan Cup racers.
Tue, Oct 28, 2014 - By Mark Esper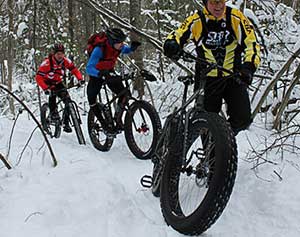 A proposal to create a groomed fat bike trail system was submitted to the DNR on September 16, 2014. The DNR has "conceptually approved" this work and is fast-tracking the process. It is our hope that actual approval will be granted very soon.
Wed, Oct 22, 2014 - By Mike Muha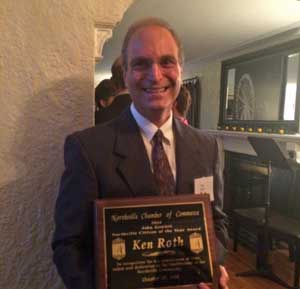 Ken Roth, member of Team NordicSkiRacer, 12-year member of the Northville Schools Board of Education, business man, and one of the people who has made the Frosty Freestyle cross country ski race successful, was named "John Genitti Citzen of the Year".
Sun, Oct 19, 2014 - By Randy Kessler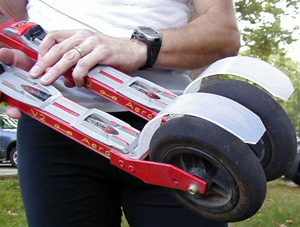 I love everything about my rollerskis except...water from the rear wheel during wet conditions comes onto the back of my leg and fills my boots up very quickly. Here's how I made my own rollerski fenders to keep the water out...
Sat, Oct 18, 2014 - By Mike Muha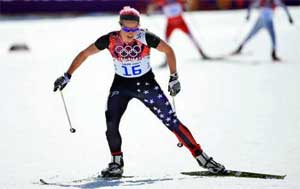 The Wall Street Journal explains how a scavenger hunt ruined Kikkan Randall's chance at an medal in the 2014 Sochi Olympics. Randall, who was the favorite to win the Freestyle Sprint race, failed to even make it out of the quarterfinals.
Wed, Oct 15, 2014 - By Ben Wizner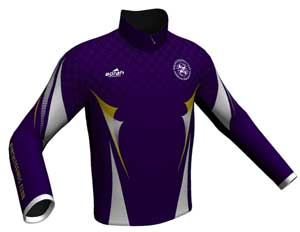 Borah Teamwear, a long-time supporter and recent sponsor of the American Birkebeiner, has collaborated with the renowned Birchleggings Club, providing an exclusive custom Nordic apparel collection available to the 1300 plus members.
Wed, Oct 15, 2014 - By Mike Muha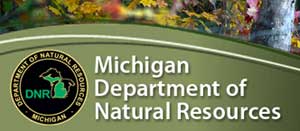 Julie Clark (Executive Director of TART Trails) and Sherwood Smith (Avenue ISR, a marketing advisor) will provide a VASA Economic Report to the Michigan Trails Advisory Council on Oct 28.
Mon, Oct 13, 2014 - By Mike Muha
Norwegian cross country skiing superstar Peter Northug pleaded guilty to several charges related to his drinking-related crash of his Audi back on May 3. He was sentenced to 50 days in jail, fined about $30,000, and banned from driving.
Wed, Oct 8, 2014 - By Curt Peterson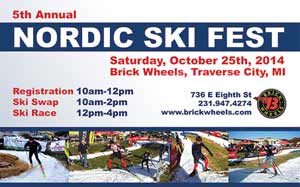 Once again, the Vasa Ski Club presents the USA's first Nordic ski race of the season and first Michigan Cup race of the season.
Strength, Balance, & Core training for the Nordic Skier


Help support the NordicSkiRacer web site!

NordicSkiRacer
says, "Join the AXCS today! Promote XC skiing & get great benefits for yourself."


Recommended