There are 791 Items in 66 pages; you are on page number 1
Fri, Feb 14, 2014 - By John & Erica OHearn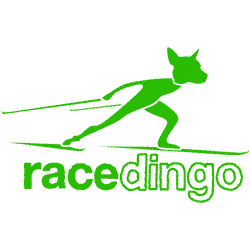 You may have noticed a lot of RaceDingo.com racing suits on skiers this winter, at least I hope you have. RaceDingo is the result of an idea I had awhile back and am now going after full speed.
Tue, Jan 21, 2014 - By Justin Andre

PSIA Clinic will be held at Hanson Hills Recreation Area in Grayling, MI on January 25 and 26th for one day clinics, Level 1 or Level 2 examinations.
Tue, Jan 7, 2014 - By Ben Doornbos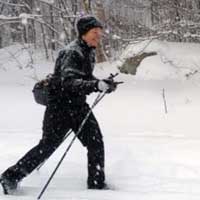 Cross country skiers can gather each week at Nub's Nob for a new nordic series created with fun, community, and skill building in mind. Happening every Wednesday night, this offers a great reason to get out of the house and on the trails.
Sun, Dec 15, 2013 - By Mike Muha

Quick video of Denny Paull (Strait Striders) - down from Cheybogan for the weekend, Jon Morgan (Cross Country Ski Shop), and Lewis Tripp (Team NordicSkiRacer) skating up the new hill on Buck's Run.
Tue, Dec 10, 2013 - By Linda Deneen
The North American VASA, the Vasa Ski Club and Timber Ridge Resort will once again offer the "We Ski" program, designed to introduce families and individuals to the many benefits and enjoyment of cross country skiing.
Sat, Dec 7, 2013 - By Mike Muha

Universal Sports correspondent Nick Gismondi gets put through the ringer by cross-country skier Kikkan Randall.
Thu, Dec 5, 2013 - By Amy Powell

The clinic will begin at 10am on Sunday with lunch break and end by 3:00pm. The day will involve half on classic ski technique and half on skating technique. Wax classic skis are highly encouraged.
Thu, Nov 21, 2013 - By Moira Dow

The Rendezvous Ski Trails are covered and the skiing is looking good. The trails have already been groomed a couple times and the incoming weather forecast is predicting several more inches to fall.
Sun, Nov 17, 2013 - By Moira Dow

There is snow in the air and on the ground in West Yellowstone, and now is a great time to check out the ski clinic options over Thanksgiving week at the Yellowstone Ski Festival. Great coaches, video technique review, and more.
Wed, Nov 6, 2013 - By Vasa Ski Club
Be fit and have fun! Join us on three Thursday evenings in January where families and individuals of all ages have fun, enjoy a healthy evening together and to have age/ability appropriate instruction in cross country skiing.
Mon, Oct 14, 2013 - By Mike Muha

Think your V2 is good? Try the V4 and see if you can balance with the best! (If you're really brave, do it on roller skis).
Sat, Oct 12, 2013 - By Ernie Brumbaugh

CANCELLED! Sorry, the clinic is cancelled - we did get enough people to sign up in time.
Strength, Balance, & Core training for the Nordic Skier


Help support the NordicSkiRacer web site!

NordicSkiRacer
says, "Join the AXCS today! Promote XC skiing & get great benefits for yourself."


Recommended