There are 6188 Items in 516 pages; you are on page number 14
Fri, Jan 24, 2014 - By Mark Esper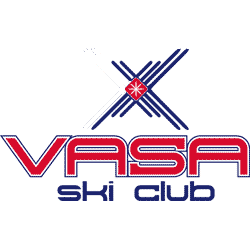 Vasa Ski Club Freestyle Sprint results from Hickory Hills on January 21, 2014.
Fri, Jan 24, 2014 - By Mike Muha

UPDATED: Wax recommendations for this weekend's races, including the Noquemanon and Ohio Nordic Championship races. Check back for updates and additions...
Thu, Jan 23, 2014 - By Andrew White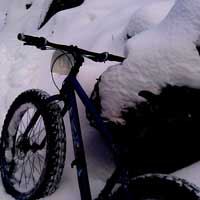 I've been curious how the Kingdom Trails policy was working out and so this week I gave the Kingdom Trail Association a call. I learned that in fact fat bikes are no longer permitted at all on their groomed nordic ski trails.
2014 Winter Olympics
Wed, Jan 22, 2014 - By USSA
The U.S. Ski and Snowboard Association announced the nomination of 14 cross country athletes Wednesday afternoon. Seven men and seven women will race, lead by Kikkan Randall and Jessie Diggins.
Wed, Jan 22, 2014 - By Ken Roth

People who need to express an opinion on fatbiking on the Vasa trail need to contact the DNR, not TART. TART representatives have told me that concerns regarding Vasa trail use may be directed to...
Tue, Jan 21, 2014 - By Mike Muha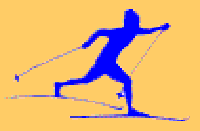 A recent article on the fatbike controversy elicited comments that were rude and inappropriate. Reasonable discussion among people with opposing viewpoints is one of the foundations of the United States. Calling people names is not.
Tue, Jan 21, 2014 - By Mike Muha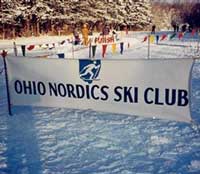 Not heading north to the Noquemanon Ski Marathon? Head south to the Ohio Nordic Championships and Junior Races. The Ohio Nordic Ski Club and Hilltoppers XC will be holding a same-day pursuit format at Girdled Road Reservation South, Concord Twp.
Tue, Jan 21, 2014 - By Justin Andre

PSIA Clinic will be held at Hanson Hills Recreation Area in Grayling, MI on January 25 and 26th for one day clinics, Level 1 or Level 2 examinations.
Mon, Jan 20, 2014 - By Ken Dawson

UPDATED (link fixed): Here are the individual Michigan Cup Results through the Krazy Classic Ski Race. I left off teams until I finalize all rosters. Please review for age class designation and points.
World Cup: Szlarska Poreba
Mon, Jan 20, 2014 - By USSA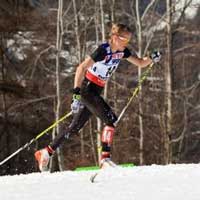 Liz Stephen (E. Montpelier, VT) skied to her career best FIS World Cup finish in sixth in the women's 10k classic mass start Sunday in Szklarska Poreba, Poland.
World Cup: Szlarska Poreba
Mon, Jan 20, 2014 - By USSA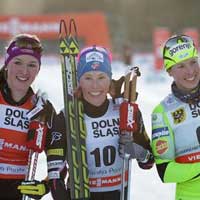 World Cup sprint champion Kikkan Randall topped every one of her heats Saturday to take her 10th World Cup victory in the Szlarska Poreba sprints.
Sun, Jan 19, 2014 - By Doug Cornell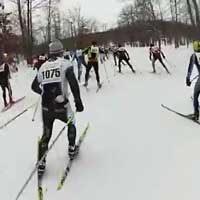 Over 200 cross-country ski races were treated to perfect conditions for a 15 or 30k freestyle race at Hanson Hills in Grayling, Michigan. This head-cam video shows highlights of the race from the perspective of of one of the competitors.
Strength, Balance, & Core training for the Nordic Skier


Help support the NordicSkiRacer web site!

NordicSkiRacer
says, "Join the AXCS today! Promote XC skiing & get great benefits for yourself."


Recommended