There are 6188 Items in 516 pages; you are on page number 18
Tour de Ski
Sun, Dec 29, 2013 - By USSA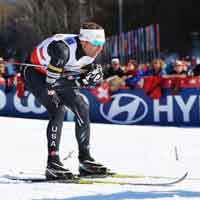 Andy Newell (Shaftsbury, VT) skied into 10th place after qualifying 12th at the slushy freestyle sprint in Oberhof, the second stage of the Tour de Ski.
Tour de Ski
Sun, Dec 29, 2013 - By USSA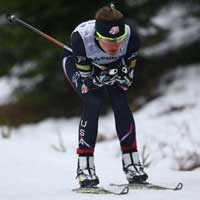 World Champion Jessie Diggins (Afton, MN) issued a strong opening statement Saturday with a fifth-place finish at the women's Tour de Ski 3k prologue.
Fri, Dec 27, 2013 - By USSA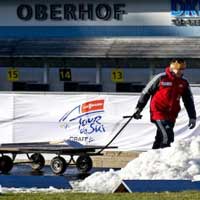 Cross country ski racing's most grueling nine days begins Saturday with the opening of the eighth running of the Tour de Ski starting in Oberhof. Athletes will ski seven stages in nine days across courses in Germany, Switzerland and Italy.
Fri, Dec 27, 2013 - By Fox 32 News

fter his grueling rounds of chemo, he would never have the time or energy to run his cross country and snowshoeing park by himself as he always did. That was until his friends teamed up and volunteered to run the business as Forbush continued to fight.
Fri, Dec 27, 2013 - By Mike Muha

The Cannonsburg Ski and Ride Area has opened just under 4 miles of groomed loops for XC skiing, fat bike, and snow shoe use. The Winter Trails will be 4 feet wide with a max width of 7 feet in the downhills and passing areas.
Thu, Dec 26, 2013 - By Chris Jones

Hanson Hills / Cross Country Ski Shop leads the Brumbaugh Cup over the Vasa Ski Club and Grand Rapids Nordic Ski Team after the first two races of the Michigan Cup season, the WinterStart and the WinterSonnenwende.
Tue, Dec 24, 2013 - By Mike Muha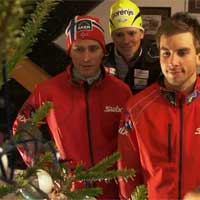 A Christmas greeting from the World Cup stars
Michigan Cup: WinterSonnenwende
Tue, Dec 24, 2013 - By Mike Muha

WinterSonnenwende race results! Sarah Goble won the 5K Junior girls event. In the 11K, Jesse Smith, Alex Vaanias, and Dan Yankus come in 1-2-3 for the men. Erica O'Hearn, Kaitlyn Patterson, and Mariah Frye Colie were the top three women.
Mon, Dec 23, 2013 - By Denny Paull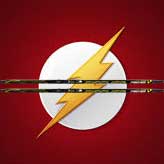 There will be a 15 km. classic style "flash" race at Black Mountain near Cheboygan at 11:00 AM on Sunday December 29th. The Bluffs Bar and Grill will open early for us on Sunday at about 10:00. The race will start at 11:00am.
World Cup: Asiago
Sun, Dec 22, 2013 - By USSA

Kikkan Randall (Anchorage) and Sadie Bjornsen (Winthrop, WA) teamed up to finish fifth in a FIS World Cup classic technique team sprint Sunday in Asiago.
Sun, Dec 22, 2013 - By Mike Muha
Dave Fobush and team at Forbush Corner have made a number of improvements for this cross county ski season. An new Piston Bully 200 required a major project to widen trails to 16 feet.
Michigan Cup
Sun, Dec 22, 2013 - By Curt Peterson
These were not posted at the awards today because we knew there were mistakes particularly with junior men (no times) and some team names and of course Chris Weingartz is a male (he initially was posted as a women). The results below are tentative only.
Strength, Balance, & Core training for the Nordic Skier


Help support the NordicSkiRacer web site!

NordicSkiRacer
says, "Join the AXCS today! Promote XC skiing & get great benefits for yourself."


Recommended