There are 4009 Items in 335 pages; you are on page number 291
Sun, Nov 26, 2006 - By CXC Skiing

Laura Valaas in the womenís sprint race with Caitlin Compton coming in a strong third. Finishing second was Swiss skier Karin Camenisch. In the menís race Garrott Kuzzy won the B Final taking 5th place overall.
Sat, Nov 25, 2006 - By US Ski Team
Andy Newell and Kikkan Randall each finished 12th Saturday in a fog-wrapped, classic technique sprint event, leading four U.S. cross country skiers into World Cup points.
Fri, Nov 24, 2006 - By US Ski Team
A full U.S. Ski Team is on hand for the third stop on the World Cup tour in weather-challenged Kuusamo. Classic technique is the order of the day for sprints Saturday with men's 15K and women's 10K races Sunday.
Fri, Nov 24, 2006 - By North American Vasa
In recognition of Vasa's 31st anniversary, we are offering the 31-31-31 plan: $31 for our 31st anniversary until 31 days before the race.
Thu, Nov 23, 2006 - By North American Vasa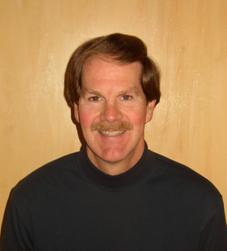 Bryce Dreeszen has been named Race Director for the 2007 North American Vasa.
Photos
Mon, Nov 20, 2006 - By Mike Muha

A slight rerouting of the running course increased the vertical to 330 feet. Snow damped the pavement, making it a bit slippery for rollerskis on the painted lines.
Sun, Nov 19, 2006 - By Pete Vordenberg - TeamToday.org
The first weekend of distance world cup races is over. I have mixed feelings. For one we didn't ski up to potential but for two we have not prepared to be at our potential this early.
Sat, Nov 18, 2006 - By US Ski Team
Kris Freeman opened his World Cup season Saturday with an 18th-place finish in a 15K freestyle race north of the Arctic Circle.
Fri, Nov 17, 2006 - By US Ski Team
Chris Cook (Rhinelander, WI) represented the U.S. Saturday, finishing 45th in a pre-season FIS 15K classical race Friday in Muonio, Finland. Germany's Tobias Angerer won.
Fri, Nov 17, 2006 - By US Ski Team
The cross country World Cup is set to shift into continuous mode this weekend as U.S. athletes arrived above the Arctic Circle Wednesday night. Live timing will be available online.
Thu, Nov 16, 2006 - By FIS
We received some 35 cm of snow in the night from Saturday to Sunday on top of the man-made snow already on our courses and the forecast calls for more snow for the rest of the week.
Thu, Nov 16, 2006 - By US Ski Team
At the top of the leader board with the most career SuperTour wins are Carl Swenson and Canandian Olympic gold medalist Beckie Scott , both with 21 wins during their careers.
Strength, Balance, & Core training for the Nordic Skier


Help support the NordicSkiRacer web site!

NordicSkiRacer
says, "Join the AXCS today! Promote XC skiing & get great benefits for yourself."


Recommended