There are 6167 Items in 514 pages; you are on page number 3
Thu, Apr 3, 2014 - By Michigan DNR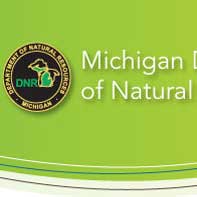 On April 28, the DNR and TART staff will provide background information on the Vasa Pathway and then receive public comments regarding the mixed-use recreation experience associated with cross-country skiing and fat-tire biking.
Thu, Apr 3, 2014 - By Stan Dinkel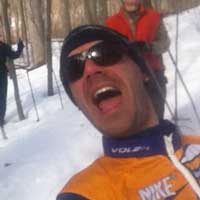 Spring skiing, forty-degree weather, mashed potato snow all had *nothing* to do with the first Brighton Rec B2B Cross Country Ski Race. The temperature for the race seemed frighteningly cold, a chilly 10 degrees, with an afternoon high of 23.
Wed, Apr 2, 2014 - By Pete LaPlaca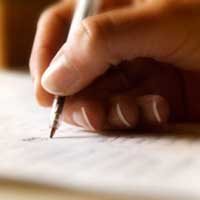 We have formed a coalition of dedicated Vasa trail skiers who are requesting a Director's Order from the DNR to ban fat bikes from the Vasa ski trails during ski season. We ask you sign our online petition
Wed, Apr 2, 2014 - By Mario Kennedy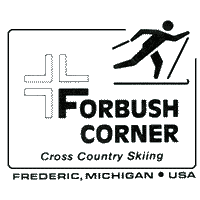 Dave is back home and under hospice care now...and we're having a birthday party for him! He would really like to visit with all of his friends. If you want to see Dave, I recommend that you do not delay your visit.
Wed, Apr 2, 2014 - By Jim Datsko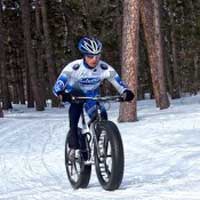 Building a local Nordic Camelot doesn't happen in one, five, or even ten years; but tearing it down can be accomplished in just a couple years.
Tue, Apr 1, 2014 - By Mike Muha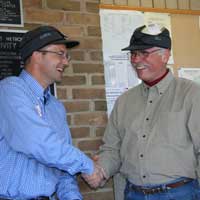 In order to grow the sport, we need to attract skiers from major metropolitan markets. Having a trail system so close to Detroit is ideal, says Ernie Brumbaugh.
Mon, Mar 31, 2014 - By Andrew J. White
I was concerned that the information that TART presented – "Fatbike Fridays FAQs" - was very inaccurate at best. So I began to research this issue myself.
Sun, Mar 30, 2014 - By Justin Andre and Mariah Frye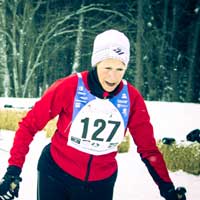 Individuals were challenged to ski laps around a designated course. At the end of each lap, participants had to shoot at 5 targets using a paintball gun. For each target hit 10 seconds of time was deducted from their time.
Sun, Mar 30, 2014 - By USSA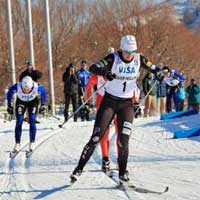 Noah Hoffman and Sadie Bjornsen both capped their respective seasons Friday with U.S. distance titles to wrap up the 2014 U.S. Cross Country Championships.
Fri, Mar 21, 2014 - By CCSA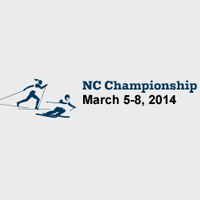 Second-place finishes for both Alaska's Max Olex and Northern Michigan's Rosie Frankowski in the mass start freestyle races wrapped up a banner week for the CCSA at the NCAA Championships at Soldier Hollow Resort in Utah.
Fri, Mar 21, 2014 - By Mariah Frye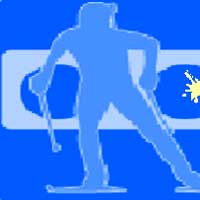 The second annual Hanson Hills/XC Ski HQ Paintball Biathlon Series welcomes men, women, and kids to compete in this 2-day event, combining cross country skiing with paintball target shooting.
Michigan Cup
Tue, Mar 18, 2014 - By Mike Muha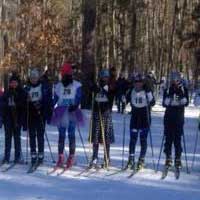 The 22nd Annual Muffin Race at the Cross Country Ski Headquarters closed out the Michigan Cup season. Heidi Schwab and Ian Durand took the wins in the pursuit-format race.
Strength, Balance, & Core training for the Nordic Skier


Help support the NordicSkiRacer web site!

NordicSkiRacer
says, "Join the AXCS today! Promote XC skiing & get great benefits for yourself."


Recommended