There are 6183 Items in 516 pages; you are on page number 433
Sun, Nov 26, 2006 - By CXC Skiing

Laura Valaas in the womenís sprint race with Caitlin Compton coming in a strong third. Finishing second was Swiss skier Karin Camenisch. In the menís race Garrott Kuzzy won the B Final taking 5th place overall.
Sun, Nov 26, 2006 - By TART Trails
TART Trails will again be grooming the Vasa Pathway and the Leelanau Trail this winter. You can help offset the cost of grooming by purchasing a seasonal TART Trail grooming badge.
Sat, Nov 25, 2006 - By US Ski Team
Andy Newell and Kikkan Randall each finished 12th Saturday in a fog-wrapped, classic technique sprint event, leading four U.S. cross country skiers into World Cup points.
Swix Wax Tip
Sat, Nov 25, 2006 - By Phil White, SWIX Colorado Racing Service
When you use the iron, go from tip to tail in one continuous motion. Donít stop in the middle to adjust your iPod, just keep moving.
Fri, Nov 24, 2006 - By US Ski Team
A full U.S. Ski Team is on hand for the third stop on the World Cup tour in weather-challenged Kuusamo. Classic technique is the order of the day for sprints Saturday with men's 15K and women's 10K races Sunday.
Fri, Nov 24, 2006 - By North American Vasa
In recognition of Vasa's 31st anniversary, we are offering the 31-31-31 plan: $31 for our 31st anniversary until 31 days before the race.
Thu, Nov 23, 2006 - By Jamie Greene

The warm weather is gone today and my Thanksgiving prayers were answered when 6 inches of new snow fell this morning.
Thu, Nov 23, 2006 - By Joe Gollinger

SKITRAB classic skis will come with Polka Dot markings for both klister and hard wax kick zones
Thu, Nov 23, 2006 - By North American Vasa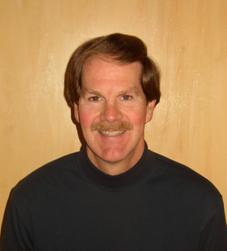 Bryce Dreeszen has been named Race Director for the 2007 North American Vasa.
Wed, Nov 22, 2006 - By HCMA
The Huron Clinton Metropolitan Authority wants you to attend one of a series of upcoming park planning activities. (Hmmm - snowmaking?)
Wax Tip of the Week
Wed, Nov 22, 2006 - By Swix
Ski far enough to give the wax a chance to become "conditioned" by the snow. Usually during the first hundred meters or so the wax might feel a bit slippery, which is normal.
Tue, Nov 21, 2006 - By Curt Peterson

Here is a picture from yesterday of team GRNST at Yellowstone. More pictures later this week.
Strength, Balance, & Core training for the Nordic Skier


Help support the NordicSkiRacer web site!

NordicSkiRacer
says, "Join the AXCS today! Promote XC skiing & get great benefits for yourself."


Recommended