There are 6188 Items in 516 pages; you are on page number 434
Thu, Nov 23, 2006 - By Joe Gollinger

SKITRAB classic skis will come with Polka Dot markings for both klister and hard wax kick zones
Thu, Nov 23, 2006 - By North American Vasa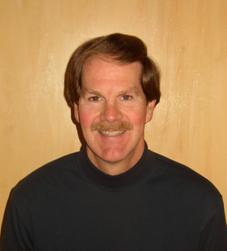 Bryce Dreeszen has been named Race Director for the 2007 North American Vasa.
Wed, Nov 22, 2006 - By HCMA
The Huron Clinton Metropolitan Authority wants you to attend one of a series of upcoming park planning activities. (Hmmm - snowmaking?)
Wax Tip of the Week
Wed, Nov 22, 2006 - By Swix
Ski far enough to give the wax a chance to become "conditioned" by the snow. Usually during the first hundred meters or so the wax might feel a bit slippery, which is normal.
Tue, Nov 21, 2006 - By Curt Peterson

Here is a picture from yesterday of team GRNST at Yellowstone. More pictures later this week.
Review
Tue, Nov 21, 2006 - By Mike Muha and Julie Pritchard

This is sort of an interesting review: what's a ski racer doing reviewing Nordic Walking Poles? I now understand the the term 'ski walking' can encompass more than walking.
Tue, Nov 21, 2006 - By Kevin Sweeney
After classifying different structures, Kevin gives some practical guidelines when setting structure with hand held tools.
Photos
Mon, Nov 20, 2006 - By Mike Muha

A slight rerouting of the running course increased the vertical to 330 feet. Snow damped the pavement, making it a bit slippery for rollerskis on the painted lines.
Review
Mon, Nov 20, 2006 - By Mike Muha

Eric Anderson has pulled together a wealth of knowledge and practical application to produce a great DVD on trail grooming. Geared mainly to touring centers, the DVD also provides a wealth of information that can be used by the home groomer.
Sun, Nov 19, 2006 - By Pete Vordenberg - TeamToday.org
The first weekend of distance world cup races is over. I have mixed feelings. For one we didn't ski up to potential but for two we have not prepared to be at our potential this early.
Sun, Nov 19, 2006 - By Bruce B. Smith

Lake Effect Snow (LES) is very common across the Great Lakes region during the late fall and winter. LES occurs when cold air, often originating from Canada, moves across the open waters of the Great Lakes.
Sat, Nov 18, 2006 - By US Ski Team
Kris Freeman opened his World Cup season Saturday with an 18th-place finish in a 15K freestyle race north of the Arctic Circle.
Strength, Balance, & Core training for the Nordic Skier


Help support the NordicSkiRacer web site!

NordicSkiRacer
says, "Join the AXCS today! Promote XC skiing & get great benefits for yourself."


Recommended