There are 6188 Items in 516 pages; you are on page number 5
Wed, Apr 2, 2014 - By Mario Kennedy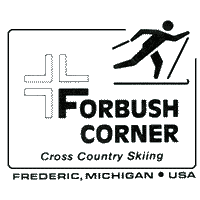 Dave is back home and under hospice care now...and we're having a birthday party for him! He would really like to visit with all of his friends. If you want to see Dave, I recommend that you do not delay your visit.
Wed, Apr 2, 2014 - By Jim Datsko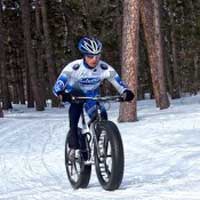 Building a local Nordic Camelot doesn't happen in one, five, or even ten years; but tearing it down can be accomplished in just a couple years.
Tue, Apr 1, 2014 - By Mike Muha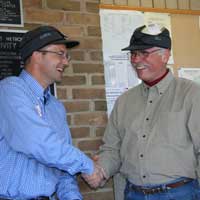 In order to grow the sport, we need to attract skiers from major metropolitan markets. Having a trail system so close to Detroit is ideal, says Ernie Brumbaugh.
Mon, Mar 31, 2014 - By Andrew J. White
I was concerned that the information that TART presented – "Fatbike Fridays FAQs" - was very inaccurate at best. So I began to research this issue myself.
Sun, Mar 30, 2014 - By Justin Andre and Mariah Frye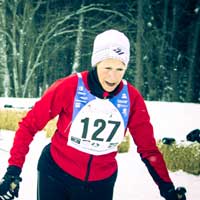 Individuals were challenged to ski laps around a designated course. At the end of each lap, participants had to shoot at 5 targets using a paintball gun. For each target hit 10 seconds of time was deducted from their time.
Sun, Mar 30, 2014 - By USSA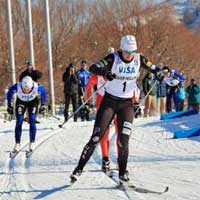 Noah Hoffman and Sadie Bjornsen both capped their respective seasons Friday with U.S. distance titles to wrap up the 2014 U.S. Cross Country Championships.
Fri, Mar 21, 2014 - By CCSA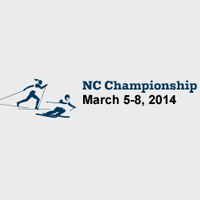 Second-place finishes for both Alaska's Max Olex and Northern Michigan's Rosie Frankowski in the mass start freestyle races wrapped up a banner week for the CCSA at the NCAA Championships at Soldier Hollow Resort in Utah.
Fri, Mar 21, 2014 - By Mariah Frye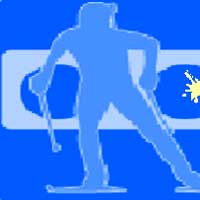 The second annual Hanson Hills/XC Ski HQ Paintball Biathlon Series welcomes men, women, and kids to compete in this 2-day event, combining cross country skiing with paintball target shooting.
Michigan Cup
Tue, Mar 18, 2014 - By Mike Muha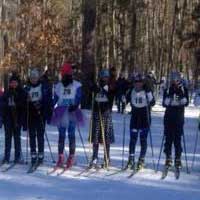 The 22nd Annual Muffin Race at the Cross Country Ski Headquarters closed out the Michigan Cup season. Heidi Schwab and Ian Durand took the wins in the pursuit-format race.
World Cup
Tue, Mar 18, 2014 - By USSA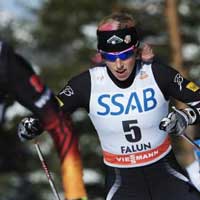 Kikkan Randall skied into 13th Sunday in the 10k freestyle pursuit. In addition to her third-straight World Cup sprint title, Randall finished sixth in the overall standings behind overall champion Therese Johaug of Norway.
Sun, Mar 16, 2014 - By Nina Berglund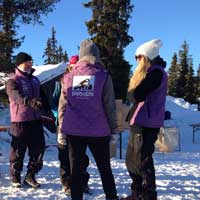 Around 17,000 eager skiers were halted at the starting line Saturday morning, prevented from racing 54 kilometers over the mountains between Rena and Lillehammer because of strong winds.
World Cup: Falun
Sun, Mar 16, 2014 - By USSA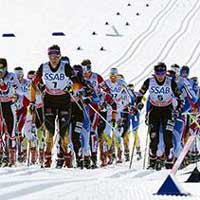 Liz Stephen (E. Montpelier, VT) skied a strong freestyle leg to lead the USA in 15th at the Falun mini-tour skiathlon.
Strength, Balance, & Core training for the Nordic Skier


Help support the NordicSkiRacer web site!

NordicSkiRacer
says, "Join the AXCS today! Promote XC skiing & get great benefits for yourself."


Recommended