There are 6170 Items in 515 pages; you are on page number 5
Thu, Mar 13, 2014 - By Vasa Ski Club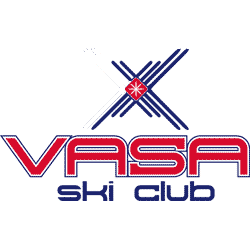 Tart has informed us that DNR has confirmed a date for the public meeting regarding fat bikes on the Vasa. The date is set for Monday, April 28th at the Civic Center.
Wed, Mar 12, 2014 - By Ken Roth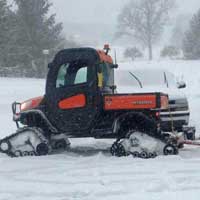 The Huron Meadows Metro Park Groomer Appreciation party is Saturday, April 12, at 11:45 a.m. After this incredible Winter we owe a big thank you to the folks who went above and beyond their jobs to provide us great skiing.
Wed, Mar 12, 2014 - By Ann Wagar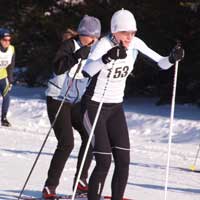 Don't be disappointed that Hanson Hills is closed all weekend for a Fatbike event, come up to Forbush and enjoy special weekend pricing, $15 for a day pass or $25 for a weekend pass! Snow conditions are still as good as they were mid-winter.
Tue, Mar 11, 2014 - By Mike Muha

Results from the Michigan Cup Relays at the Cross Country Ski Headquarters on Sunday, March 9, 2014. Individual team member names were not available....
Mon, Mar 10, 2014 - By Great Bear Chase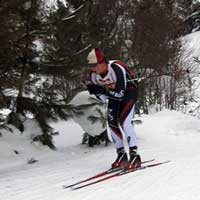 The trails were pristine, the weather just about the right coldness and more than 500 skiers raced through the Swedetown Trails this morning during the 34th annual Portage Health Great Bear Chase Ski Marathon.
Mon, Mar 10, 2014 - By Justin Andre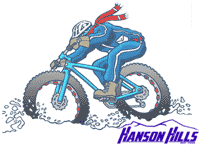 All of Hanson Hills Cross Country Ski trails will be closed to skier traffic the weekend of March 14-16th. The trail system will be open to the use of Fat Bikes, for a fundraising event.
World Cup
Sun, Mar 9, 2014 - By USSA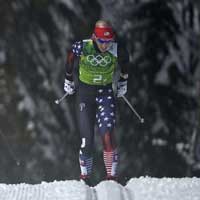 World Cup sprint champion Kikkan Randall (Anchorage) put forth a solid race effort Sunday, earning a career-best 12th in the 30k classic World Cup at Holmenkollen.
World Cup
Sun, Mar 9, 2014 - By USSA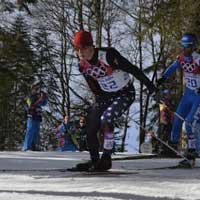 Noah Hoffman (Aspen, CO) muscled through the Holmenkollen 50k classic World Cup race Saturday to earn the top result for the USA in 29th.
Fri, Mar 7, 2014 - By Mike Muha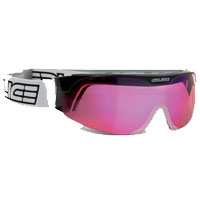 They arrived just before the White Pine Stampede. Even though you shouldn't try something new in a race, they were so cool looking that I had to wear them. Ha! I won the 20k Classic wearing them!
Thu, Mar 6, 2014 - By Mike Muha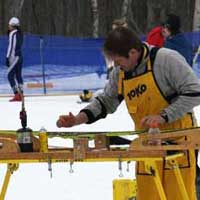 UPDATED: Wax Recommendations from Fast Wax, Solda, Toko and Swix for the Great Bear Chase and MI Cup Relays... Check back for updates and additions!
Thu, Mar 6, 2014 - By Mike Muha

Hanson Hills/Cross Country Ski Shop finished 1-2-3 on the podiums for both Senior Men and Senior Women. The Juniors still have one more race before the we can call winners.
2014 Junior Nationals
Thu, Mar 6, 2014 - By Mike Muha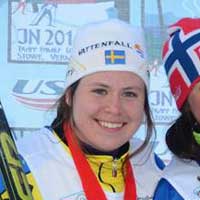 Four Great Lakes Division athletes raced in the Classic Sprint at the 2014 Junior National Cross Country Ski Championships at the Trapp Family Lodge in Stowe, Vermont yesterday. One, Ulrika Axelsson, landed on the podium with a strong 2nd place finish!
Strength, Balance, & Core training for the Nordic Skier


Help support the NordicSkiRacer web site!

NordicSkiRacer
says, "Join the AXCS today! Promote XC skiing & get great benefits for yourself."


Recommended