There are 6183 Items in 516 pages; you are on page number 7
2014 Junior Nationals
Thu, Mar 6, 2014 - By Mike Muha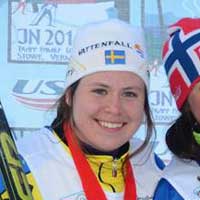 Four Great Lakes Division athletes raced in the Classic Sprint at the 2014 Junior National Cross Country Ski Championships at the Trapp Family Lodge in Stowe, Vermont yesterday. One, Ulrika Axelsson, landed on the podium with a strong 2nd place finish!
World Cup
Thu, Mar 6, 2014 - By USSA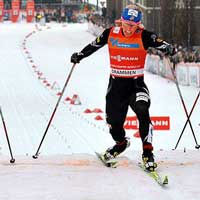 Kikkan Randall (Anchorage) clinched her third straight FIS World Cup sprint title Wednesday, finishing seventh in a classic sprint in Drammen. Randall missed out on a finals spot by a mere boot length in the semi-finals.
Wed, Mar 5, 2014 - By Mike Muha

Hanson Hills/Cross Country Ski Shop has crushed everyone in the Brumbaugh Cup competition.Part of their strategy was to make sure they had enough men and women racing to get points in every race. Good job Hanson Hills/Cross Country Ski Shop!
Michigan Cup
Mon, Mar 3, 2014 - By John Gravlin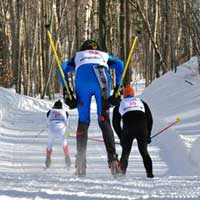 The lake start/finish of the Black Mountain races makes for an incredible spectator viewing of the skiers. Overall winners Phillip Tosteson and Mariah Frye Colie did not disappoint as they demonstrated beautiful skating technique finishing first.
World Cup: Lahti
Mon, Mar 3, 2014 - By USSA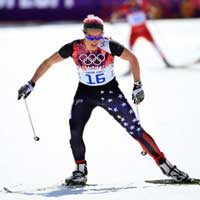 Kikkan Randall took the top spot for the USA Sunday with 21st in the 10k freestyle World Cup race, the final event of the Lahti Ski Games.
Sun, Mar 2, 2014 - By Mike Muha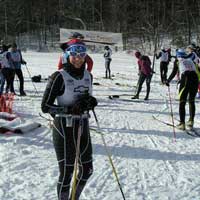 Tracy Hardin has an easy victory over the other women while Ryan Harris pulled ahead of Dan Yankus and Denny Paul for the win.
World Cup: Lahti
Sat, Mar 1, 2014 - By USSA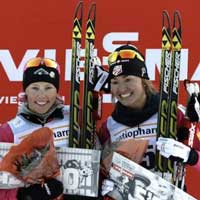 Two-time World Cup champion Kikkan Randall (Anchorage) made a statement Saturday with rookie teammate Sophie Caldwell (Peru, VT) as the two took first and third at the Lahti World Cup sprints, the first-ever double podium for U.S. women.
Fri, Feb 28, 2014 - By Mike Muha

UPDATED: The biggest battle is between Sarah Goble (Team NordicSkiRacer) and Erin Lipp for the title of top Junior Girl. Both have 992 points. it appears HH/CCSS will need to get a good turnout at the Relays to unseat XCHQ for the Michigan Cup.
Fri, Feb 28, 2014 - By Mike Muha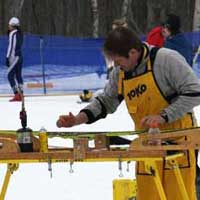 UPDATED: Wax Recommendations for Black Mountain from Solda, Toko, Fast Wax... Check back for updates and additions. Swix is still asleep...
Thu, Feb 27, 2014 - By Denny Paull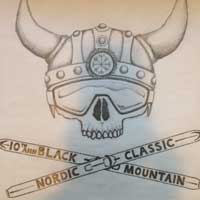 Final preparations are being made for the 10th annual Black Mountain Nordic Classic 31 km race and March Into Madness 12 km freestyle. Change: we've moved the race headquarters to Bluffs on Black Lake!
Central Collegiate Ski Association
Wed, Feb 26, 2014 - By CCSA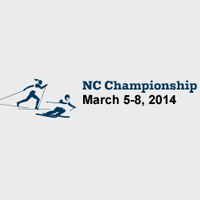 The 13 men and women that will represent the Central Region at next month's NCAA Championships at Soldier Hollow Resort in Utah have been announced, as the National Collegiate Athletic Association's skiing committe revealed the event's full field.
Wed, Feb 26, 2014 - By Mark Esper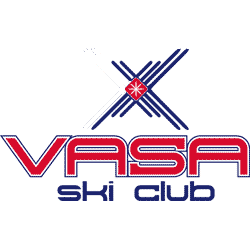 Results from the February 18, 2014: Two-Person Freestyle Relay at Hickory Hills (Untimed) and the February 25, 2014: Classic Sprints at Timber Ridge
Strength, Balance, & Core training for the Nordic Skier


Help support the NordicSkiRacer web site!

NordicSkiRacer
says, "Join the AXCS today! Promote XC skiing & get great benefits for yourself."


Recommended