The annual Endestad Atomic ski camp was held, as always, during the first full week of Nov in Fairbanks Alaska. This year conditions were wonderful with great snow and winter conditions. Temperatures ranged from about 5 to 15F every day with one really cold exception.

About 14 master skiers from all over the country participated. We had 4 skiers from the midwest participate this year: Bob Eneberg, Lee Skinner, and John Arntzen from Illinois and myself. The rest of the skiers were from California and Alaska.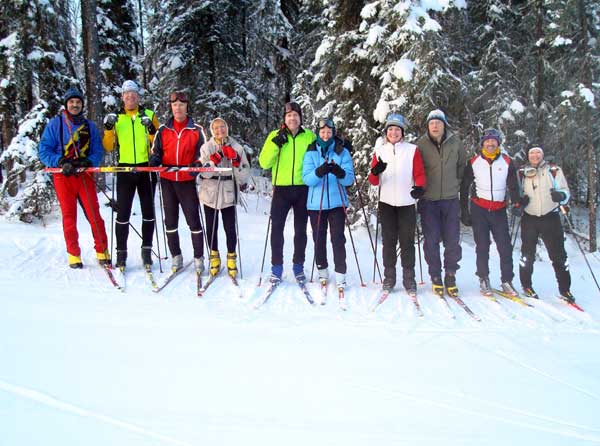 Coaching was done by Audun Endestad (Olympian) and John Estle (former USA head coach). A typical day is technique instruction in the morning session followed by skiing on your own or with friends in the afternoon to practice what you learned in the morning.

The ski venue was Birch Hills, the site of last year's distance USA nationals and this year's as well in March. We also skied at the UAF trails system. The ability level ranged from beginner to master ski racer. All abilities and ages are easily accommodated.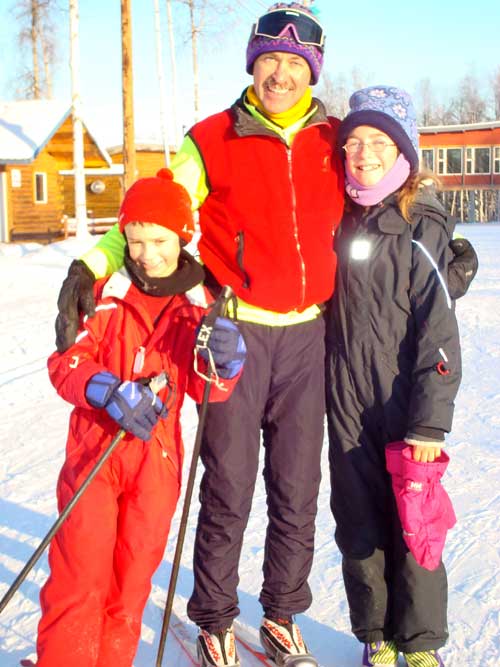 I am pictured here with two young friends and future Olympians, Ari and Anja Jane Endestad ages 7 and 10 respectively.

Oh, Anna Coulter, collegiate skier for UAF and former Michigan Cup junior champ says "Hi" to brother Melzar, Dell Todd and all her friends in Michigan.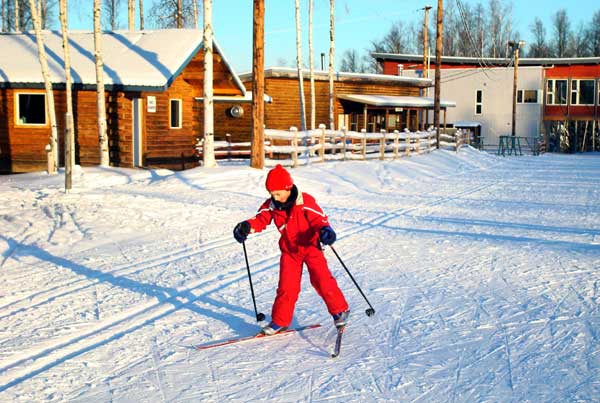 For information on next year's camp contact Sally Endestad at ffsme1@uaf.edu.

My write up from the 2005 camp can be viewed in Nordic Ski Racer .com at http://www.nordicskiracer.com/cgi-bin/news/news_item.asp?NewsID=445