Mt. Borah; New Store, New Line, New Prices
Sun, Oct 14, 2012 - By Ben Wizner
October 10, 2012, Coon Valley, WI: Mt. Borah Custom has been busy making significant changes to the company's 2013 Nordic collection. Starting out with the addition of an online team store, which allows for individual team members to conveniently place orders via the mtborah.com website, the service will offer a great benefit to teams and clubs where members must pay for their own clothing, eliminating the need for a coach or athletic director to collect payments and process the orders. "We offer this service completely free of charge," said John Dyste, Winter Sales Manager, "We take the hassle out of the ordering process, because we know just how busy coaches and AD's are this time of year."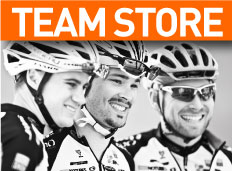 In addition to the new team store, Mt. Borah has made noteworthy improvements to the entire product line. New technical fabrics, such as the Airtek™Grid, a 4-way stretch fabric used for the Pro Warm Up pants, and EschlerTM Carbon Eyelet Mesh, an upgrade option in the Pro XC Suit, have enhanced the performance of the garments. Other improvements such as an adjustable draw cord waist, flat seam stitching, binding instead of elastics, and pattern advances throughout the collection are adding performance, comfort and function.
Finally, Mt. Borah has reduced pricing on the majority of the Nordic product line, cutting prices as much as 20 percent from last season. "We have made significant investments into our production equipment, and we are finally realizing the increased efficiencies which allows us to pass the savings to our customers," said Chris Jackson, company owner.

Look for Mt. Borah at the upcoming fall coaches association meeting held in Mora at the Vasaloppet Training center on October 27. The entire 2013 Nordic line will be on display with company representatives available to answer any custom team order questions.

For more information, please visit www.mtborah.com OR call 800-354-2825, M-F CST.