X-COUNTRY - the inside story on one of the toughest sports around

About the film
They train harder than any other athlete and they spend more than 200 days a year on the road, far away from their families and a normal life. They all share an intense love for the sport and a need to push their bodies and minds to new levels. And they all want to become the best skier in the world.

In this unique portrait of one of the toughest sports around, world class athletes like Frode Estil, Marit Bjorgen, Pietro Piller Cottrer, Anders Sodergren, Beckie Scott, Tobias Angerer, as well as coaches and support staff, share their thoughts on training, racing and the sport. As cross country has become more commercialized and dependent on sponsors and television the rules have changed. The number of World Cup races have increased and completely new forms of racing has been introduced. Long gone is the lone skier who went into the woods and came back an hour later. Today, a new kind of athlete has emerged, ready to fight man to man on short tracks around the stadium surrounded by TV cameras and thousands of spectators.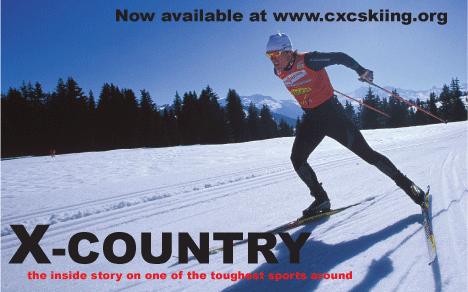 The story begins in Val Senales, a small ski resort in the heart of Tyrol, where the final preparations for the up-coming season takes place. Everyday is the same and consists of eating, training, sleeping, eating and then some more eating. It is an extreme life but this is their job and they would not want to trade it for anything else. At 3200 meter above sea level the view of endless mountaintops and the cloud-covered valleys is spectacular and when the sun shines it is definitely a work environment to envy.

But the hardest part is yet to come, because it takes a special person to make use of all that training and all those preparations to actually reach the goals. The competition is fierce and it takes only one cold to spoil the whole season. It is a thin line between success and failure and the judgment from media, the public and sponsors can be ruthless. Fortunately, the athletes are not alone. Their teammates, coaches, waxers and physicians are an important part in every success and they all feel the pressure. Together they form a family almost as strong as their own.

Extra material
Technique with Bjorn Lind: Olympic champion Bjorn Lind share his views and experience on skiing techniques using illustrative examples and video clips of world class athletes to discuss how to improve in the classical style as well as skating.

Ski waxing with Lars Svensson: Do you look at waxing as a necessary evil, something boring and time-consuming? Professional waxer Lars Svensson teach us how to improve our skiing experience with a minimum of effort by following easy and straightforward methods and techniques.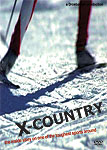 System Requirements
This DVD is in PAL (European) format and may not play on all DVD players in USA and Canada (USA and Canada buyers - please check your player before you buy to make sure it supports PAL format). Some DVD players have a PAL-NTSC Converter Built-IN.

However this DVD will play on all PC and MAC DVD players, so buy it and enjoy it on your computer.

Price: $45.00 (shipping & handling included)