Freemans win 50K title at US Championships
Sun, Apr 1, 2012 - By USSA
CRAFTSBURY, VT (March 31) - Veteran Kris Freeman (Andover, NH) capped off the season with his 15th career U.S. title, winning the 50k mass start in Craftsbury. Freeman battled teammate Tad Elliott (Durango,CO/Ski and Snowboard Club Vail) the entire distance with a mind boggling 32 laps on the 1.5k Craftsbury course, winning by three seconds. Tim Reynolds took bronze. The race capped Spring Series racing with Craftsbury crews battling springtime weather in the Northeast Kingdom of Vermont to put on an amazing week of racing and wrapping up the 2012 season.
HIGHLIGHTS
Kris Freeman (Andover, NH) skied to a 15th career U.S. title winning the 50k at the U.S. Cross Country Championships in Craftsbury, VT.
Freeman won by three seconds over Tad Elliott (Durango, CO) with Tim Reynolds (Craftsbury, VT) taking bronze.
Freeman repeated the long distance title he won a year ago in Sun Valley.
The veteran Freeman, who has to carefully manage his diabetes while racing, had missed the earlier U.S. Championships in early January while competing on the Tour de Ski.
The race was run with 32 laps over a 1.5k course.
Youth Olympic Games athlete Patrick Caldwell (Stratton, VT/Stratton Mountain School) won the junior category over Jack Novak (Anchorage/APU Nordic) with Tyler Smith (Park City, UT/Park City Nordic) taking bronze.
The championships closed out a week of Spring Series racing with Craftsbury organizers doing an amazing job in preparing courses every day for a successful series of races.
QUOTES
Kris Freeman
Craftsbury did an outstanding job maintaining the snow. A week ago I was convinced the race would be cancelled.
The laps went by quickly. It was fast snow which made for a very quick 50k.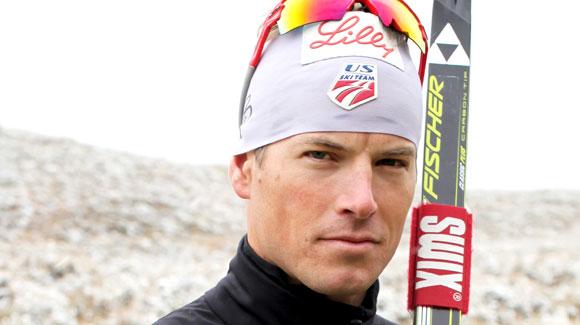 RESULTS
Unofficial Results