The third day of Junior Olympics Nordic competition saw 407 skiers competing in freestyle races Friday, over distances ranging from 5 to 10 kilometers on the difficult Michigan Tech trails in Houghton, Michigan. Temperatures during the day reached the low 40s, creating extremely soft, wet snow conditions.
Over the course of the day, snow conditions deteriorated with deeply rutted turns, and slushy uphill "slogs".
The top cross country skiers in today's events were from the Alaska, Rocky Mountain, Inter-Mountain, Far West, and New England teams. Erik Mundahl, skiing for Michigan Tech, was the highest-placed skier on the Great Lakes team, finishing 9th in the men's OJ (18 and 19 year old) division. Morgan Weir of Rapid City finished 44th in the same division.
Michaela Harris of Traverse City and Northern Michigan University, finished 25th in the women's OJ division. Jesse Smith of Traverse City finished 52nd in the J1 (16 and 17 years old) boys division. Other J1 skiers from Traverse City included William Ward (81st), Kyle Endicott (82nd), and Elliot Putman (84th place).
In the J1 girls race, Traverse City skiers Jessie Hemming finished 67th and Hannah Ciesla skied to 76th place.
In the boys J2 (14 and 15 year old) division, Brendan Baic of Walloon Lake finished 53rd, Mac Brennan of East Jordan finished 55th , and Ross Williams of Williamsburg finished 66th. Emily Westerman of Traverse City finished 55th in the girls J2 division.
A number of Great Lakes team members were competing despite illness including flu. Junior Olympics competition concludes on Saturday with 3-skier relay races.
FULL RESULTS (PDF)
Jessie Smith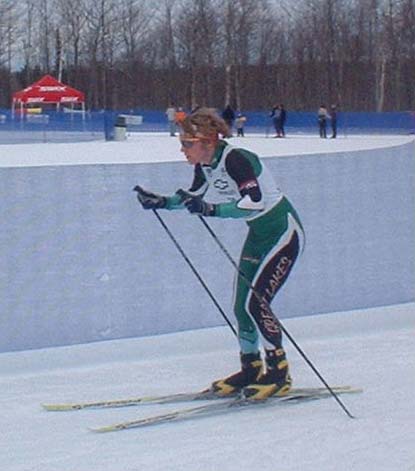 Ross Williams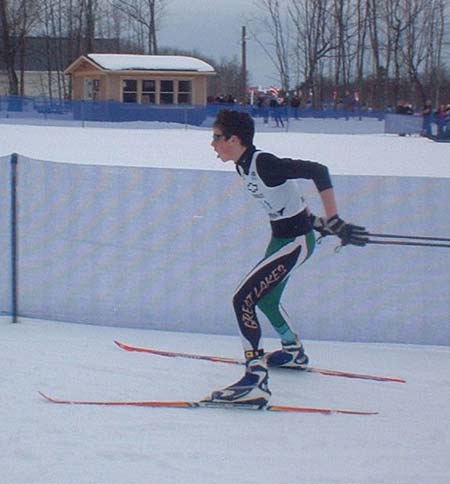 Michaela Harris