MADISON, Wis. — We will be starting to make snow tonight (Saturday, January 6, 2007) in Madison at the Alliant Energy Center, two miles away form the State Capitol and Capitol Square Sprints venue. The forecast is for colder weather so we will run every night for 5 days. Racing starts on Friday, January 12.
There are also local ice arenas near downtown collecting and preserving shaved ice for the Capitol Square Sprints in case of need for more snow.
This year snowmaking is running by CHS Snowmakers, snowmaking company out from Colorado. Big thanks to Tyrol Basin Ski Area for donating snow guns and FABCO Rentals for donating generator for this project.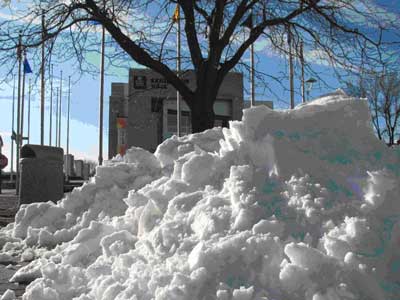 All events are on as scheduled. Registration is opened on line and by mail!
2007 Capitol Square Sprints, America's largest Federation of International Skiing (FIS) city sprint race and provides the opportunity for first-timer skiers to elite athletes, the disabled and the disadvantage to participate in cross country skiing, snowboarding and snowshoeing.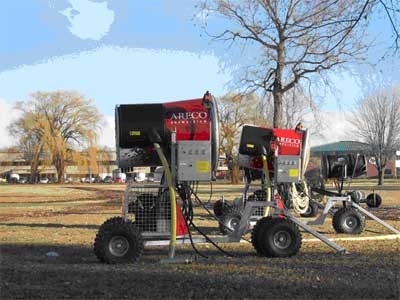 "Our citizens benefit from an awareness of the options for healthy, vigorous, outdoor exercise in the wintertime. Such routines established early in the life, along with other elements of a healthy year-round lifestyle, advance the health of our society. The particularly nature of this fine event reinforces this important message and I am proud that it is a partner with Fit City Madison." - Dave Cieslewicz, Mayor (City of Madison)
"A cross country ski competition on the streets of Madison became one of the most important promotions of our Olympic athletes, as well as the sport itself." - Luke Bodensteiner, U.S. Ski Team Nordic Director (United States Ski and Snowboard Association)
For more information on Capitol Square Sprints, contact Yuriy Gusev, event director, at (608) 385-8864, info@capitolsquaresprints.org or visit www.capsprints.com