Junior Noque photos
Tue, Feb 2, 2010 - By Debby K. Muskovitch
Well it sure was a fun Junior Noque with lots of Lycra! We have photos to prove it thanks to the generosity and skills of our one and only Dennis Loy. You can view the photos on his photography site: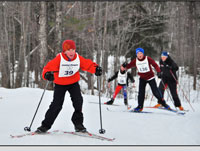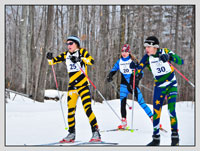 There are a ton of nice photo keepsakes here. Please pass on his site to folks I didn't include in this email. (It is hard to have everyone's email!).

A huge Thanks to Dennis and Deb Loy for all their continued support of youth cross country skiing.