Great Lakes District
GLD Junior National Qualifier #2 results
Mon, Jan 16, 2012 - By Liz Bruning
Local Nordic skiers competed in Junior National Qualifying races at the Boyne Valley Lodge and at Nub's Nob this weekend. (Link to full results at bottom. All photos by Peter Bruning).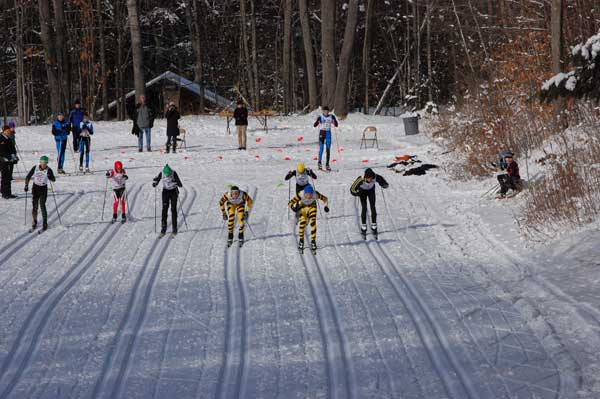 Andrew Bruning won the 1k sprint race in 2:10, Isaac Stone was 2nd in 2:24 and Charley Needham (TC Central) was 3rd in 2:45. Sarah Lyle was 1st in 2:45, Sarah Goble was 2nd in 2:48 and Lauren Pflughoeft was 3rd in 2:59.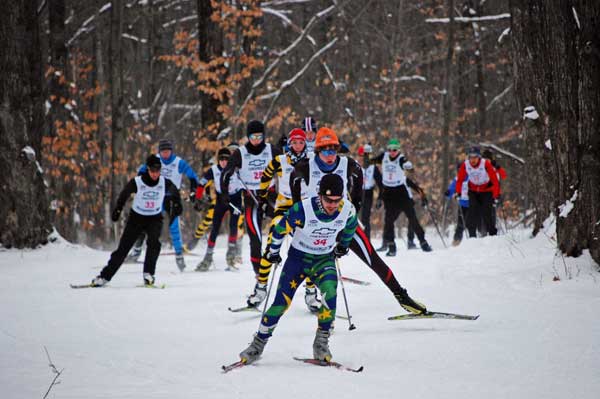 In the J1 (16-17 year olds) 12 k freestyle race, Andrew Bruning from Traverse City Central won in 30.43, Blake Murray of Marquette was 2nd in 30:46 and Andrew Twohey of Marquette was 3rd in 33.45. The other races were 6 kilometers. The J2 (15 and under) boys race was won by Isaac Stone of Houghton in 16:47, Ian Durand of Traverse City was 2nd in 16:57 and Mark Smith of Petoskey was 3rd in 18:12.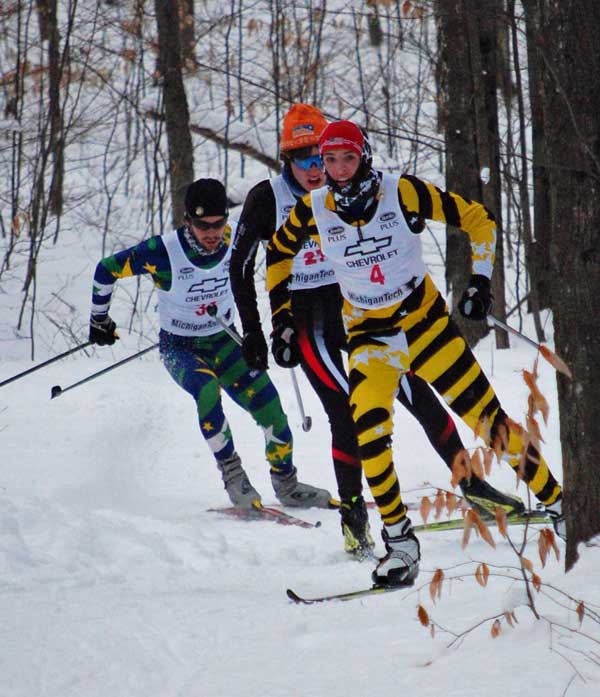 In the J1 Girls race Ellen Wiitala of Marquette was 1st in 17:50, Lauren Pflughoeft of Traverse City Central was 2nd in 20:07 and Sheila Flood of Marquette was 3rd in 21:15. Sarah Lyle of Chassel won the J2 Girls race in 18;39, Erin Lipp of Traverse City Central was 2nd in 18:53 and Sarah Goble of Harbor Springs was 3rd in 19:04.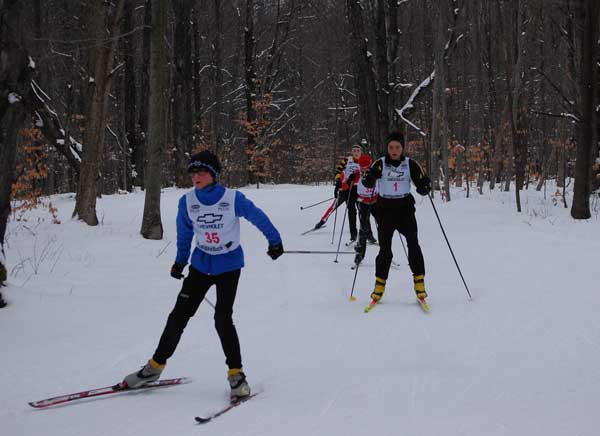 Full Results: