Sharpen Your Rollerski Ferrules with a Dremel
Wed, Apr 5, 2006 - By Veit Schenk
Something I find really useful for sharpening rollerski ferrules is a Dremel with a diamond-disc. A lot of people will have a Dremel (or other rotary tool), but don't want a full-blown bench grinder. The diamond disc cuts through the ferrule tips like butter. No exaggeration, it sharpens the tips in a few seconds! Another great advantage is that you can take the Dremel with you on holidays.
Here's some pictures showing how to use a Dremel tool:
Here's the diamond disc I'm using, a cheap aftermarket Dremel-copy off eBay for very little money.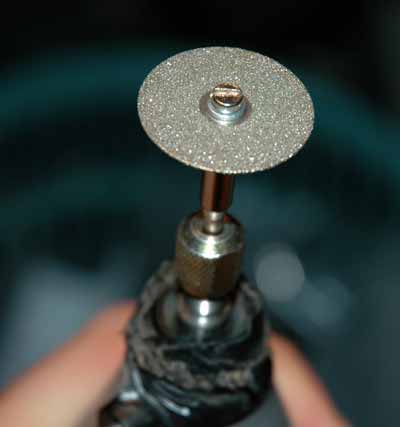 The grinding process of the tip.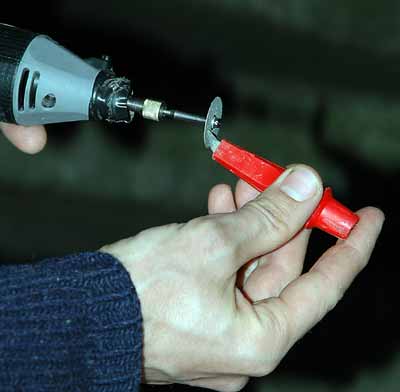 The grinding process of the 'long' edge. Believe it or not, I'm actually grinding the tips in those pictures, shame there are no sparks;-)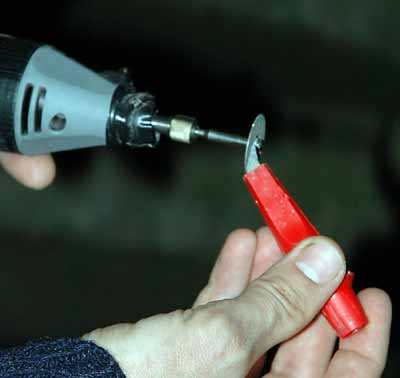 The result of sharpening for about 5 seconds on one side of the 'long' edge: half of it is shiny, the other side still dull. This shows you how fast these diamond discs cut. (Not a great photograph, a bit difficult to show shiny vs. dull).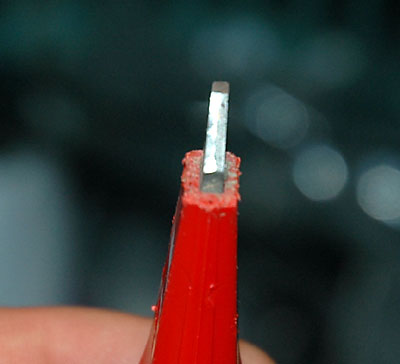 Despite no sparks, my advice is to wear safety goggles (I wore my cycling/rollerskiiing Oakleys to protect the eyes from flying debris).

I normally sharpen the ferrules when they are mounted on the poles. The tips are off in the photographs because I just got back from holidays and had to take the tips off for the flight...
Veit Schenk