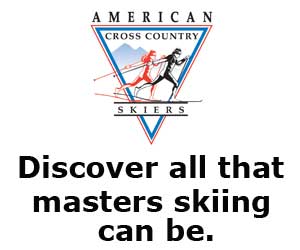 LATEST TRAIL CONDITIONS
FRI, MAR 27
Noquemanon Trail-Forestville: GROOMING WILL CONTINUE as long as we have snow! Weather did permit grooming last night but the rest of the six day forecast is not so favorable. Above freezing temperatures mean the groomers will be parked for some time. Great skiing will continue but it will be weather dependent.

Forestville:
Andy Bully groomed all trails from Forestville to Co Rd 510. Andy cautioned to watch for the one bare spot at the top of the last (first if you are skiing Mead by pass clockwise) major hill. Also, watch for a few areas where the classic track set poorly due to freezing old snow. The full groom was moved from the normal Friday night due to forecast warm nights ahead. Trails froze hard last night so grooming will be excellent. The smart guys/gals will ski before noon.

Saux Head:
All trails were groomed and track set Saturday. This morning will be on the freeze end of the thaw/freeze cycle but temperatures will climb quickly. Skiing is forecast to be best between 9:30 and 12:45.

Big Bay Pathway:
Groomers went out yesterday but we did not hear how it went. The transformed snow is hard to groom into classic tracks so they may be thin. Big Bay trails are for classic skiing and snowshoeing. Big Bay is a great place to get away and breath some fresh air.

Fit Strip:
Grooming has been suspended. Expect some bare spots.